KPMG opens new Digital Ignition Centre in Qianhai to drive development in the Greater Bay Area
A new KPMG Digital Ignition Centre (KDi) opens in Qianhai today.
A new KPMG Digital Ignition Centre (KDi) opens in Qianhai today.
16 March 2021 – A new KPMG Digital Ignition Centre (KDi) opens in Qianhai today, marking a significant and strategic development in KPMG's commitment to the Guangdong-Hong Kong-Macao Greater Bay Area (GBA).
The KDi is KPMG's R&D and delivery centre in China. The opening of the Shenzhen branch follows the first KDi, which was set up in Nanjing in 2017. As the firm's business scope and scale of staff continues to expand, the new KDi Greater Bay Area Centre was established in Shenzhen in order to help businesses operating in the GBA accelerate digital transformation and engage in the development of the GBA into an international innovation and technology hub. Ricky Wong, Vice Chairman and Senior Partner of Southern Region, KPMG China delivered the welcome remarks at the opening ceremony, which was attended by Huang Xiaopeng, Vice Secretary and Deputy Director of the Party Working Committee of the Shenzhen Qianhai Collaboration Zone; Zhang Feimeng, Deputy Director of the Qianhai Management Authority; Tian Changhao, Principal Representative of the Shenzhen Economic and Trade Representative Office in Japan; Chen Weizhong, Secretary of the Local Taxation Bureau of Qianhai, State Taxation Bureau; and Tso Wai-Ling, Deputy Officer of the Hong Kong Trade Development Council.
The continuous development and deepened cooperation within the GBA has accelerated the formation of the Guangzhou-Shenzhen-Hong Kong-Macao Science and Technology Innovation Corridor, and our GBA office in Qianhai, Shenzhen will enable us to provide full support for this momentum.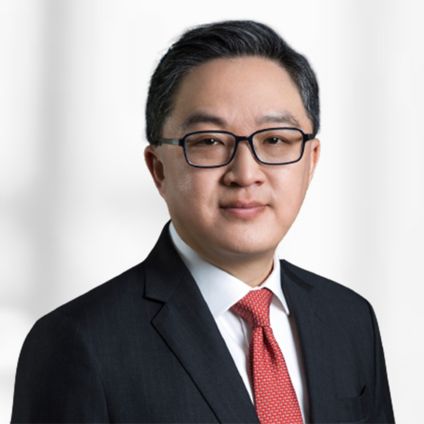 Honson To, Chairman of KPMG Asia Pacific and KPMG China, says:
Qianhai, as a major reform initiative introduced, planned and driven by President Xi Jinping, serves as the country's major pilot free trade zone and a Shenzhen-Hong Kong pilot modern service industry cooperation zone, making it a unique place within a special economic zone. The "Two Cities, Six Zones, One Park, One Plaza, Six Towns, Two Bay Hubs" initiative currently underway will help establish Qianhai as a new international hub in the future. Industries within the GBA will become increasingly interconnected, and the neighbouring provinces will provide strong support for the GBA in terms of resources, talent, and industrial chains.

"At present, the epidemic is driving restructuring in the global industrial chain, enhancing China's competitiveness in technology, innovation and smart manufacturing, and promoting stable and high-quality development of the industrial chain in the long term. Strengthening independence in core science and technology innovation is thus an important future development direction. Businesses will need to play an important role in technological innovation, and large corporations in particular should take the lead and support innovative small, medium and micro enterprises to become a key source of innovation, build stronger shared technology platforms, and promote the integration and innovation across large, medium and small enterprises in the upper, middle and lower stream of the industrial chain."
"This new KDi established in Qianhai will allow us to further support businesses in the region on innovation. The Centre will continue to recruit a diverse range of talent, and we expect our number of KDi staff to reach 800 within 3 years."
At the new centre's opening ceremony, KPMG partners shared their insights on digital solutions.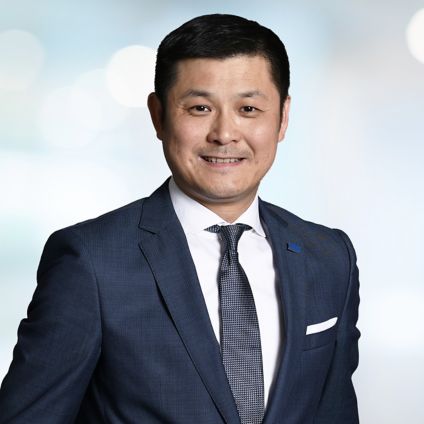 Reynold Liu, Partner, Head of Management Consulting and Head of Technology and Innovation of KPMG China, says:
The KDi GBA Centre will capitalise on AI, blockchain, cloud computing, big data, and other digital technologies, as well as KPMG's extensive experience and expertise in audit, tax and advisory, to offer industrial solutions and products that help clients pursue digital transformation.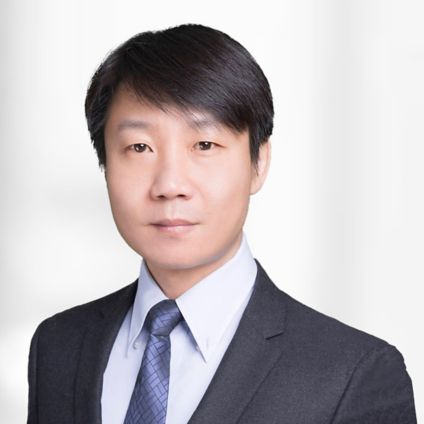 Langlang Xu, Partner, Head of Lighthouse, KPMG China adds:
Technological innovation was a hot topic during China's Two Sessions in 2021. Enterprises have become a critical part of China's technology and innovation capablity, and enterprise-led innovation platforms can provide a significant boost to corporate technological innovation. For this reason, the establishment of the KDi GBA Centre is a crucial step to improve our firm's capacity for technological innovation.

As the Two Sessions came to a close, and with 2021 marking the first year of China's 14th Five-Year Plan, regional coordinated development strategy was noted as one of the country's critical strategies. Achieving coordinated regional development and building a complementary regional economic framework is also seen as necessary for generating high-quality growth.
The KDi currently mainly serves clients from Mainland China and Hong Kong, as well as some overseas clients.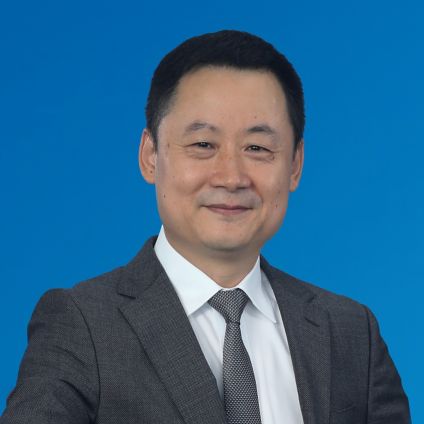 Looking ahead, Louis Sun, Partner, Head of the Digital Ignition Centre, KPMG China, says:
After KPMG sets up its global delivery network, the KDi will start to significantly increase its overseas business presence from 2021. In the next 3 years, we expect the KDi GBA Centre to grow steadily in terms of business diversity, business coverage, talent and revenue year after year.

About KPMG China
KPMG member firms and its affiliates operating in Mainland China, Hong Kong and Macau are collectively referred to as "KPMG China".
KPMG China is based in 28 offices across 25 cities with around 12,000 partners and staff in Beijing, Changsha, Chengdu, Chongqing, Foshan, Fuzhou, Guangzhou, Haikou, Hangzhou, Hefei, Jinan, Nanjing, Ningbo, Qingdao, Shanghai, Shenyang, Shenzhen, Suzhou, Tianjin, Wuhan, Xiamen, Xi'an, Zhengzhou, Hong Kong SAR and Macau SAR. Working collaboratively across all these offices, KPMG China can deploy experienced professionals efficiently, wherever our client is located.
KPMG is a global organisation of independent professional services firms providing Audit, Tax and Advisory services. We operate in 147 countries and territories and have more than 219,000 people working in member firms around the world. The independent member firms of the KPMG global organisation are affiliated with KPMG International Limited ("KPMG International"), a private English company limited by guarantee. KPMG International and its related entities do not provide services to clients. Each KPMG firm is a legally distinct and separate entity and describes itself as such.
In 1992, KPMG became the first international accounting network to be granted a joint venture licence in mainland China. KPMG was also the first among the Big Four in mainland China to convert from a joint venture to a special general partnership, as of 1 August 2012. Additionally, the Hong Kong firm can trace its origins to 1945. This early commitment to this market, together with an unwavering focus on quality, has been the foundation for accumulated industry experience, and is reflected in KPMG's appointment for multi-disciplinary services (including audit, tax and advisory) by some of China's most prestigious companies.